Oracle E-Business Suite Integrado con Oracle ADF
Una nueva forma de generar customs utilizando todo el potencial de Weblogic server y Oracle ADF para integrarlo con diferentes soluciones ERP tales como: Oracle E-Business Suite, JDEdwards, Peoplesoft, y SAP entre otros.
Dicha integración es realizada mediante APIs utilizando un nodo de Welogic Server 12c. La autenticación puede realizarse en forma autónoma o simplemente utilizando la misma sesión del ERP.
Ideal para el desarrollo de Friendly Dashboards, mapas y gráficos que agilizan la visualización de los datos y la toma de decisiones.
En el caso de E-Business Suite, contempla la necesidad de futuras integraciones plug and play con Oracle Cloud.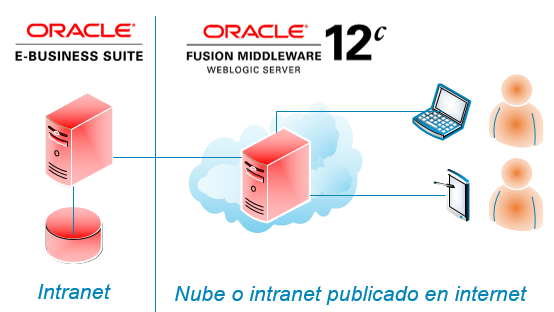 Ventajas
Puede optar por SaaS para sus extensiones usando nuestros servidores Cloud o las de Oracle.
No necesita clave de APPS.
Utiliza autorización y autenticación de Oracle EBS.
Ideal para multinacionales con servidores centralizados que necesitan tener servidor local para afrontar las necesidades locales.
Visualización de Datos
Las librerías de visualización de datos permiten generar salidas como las siguientes: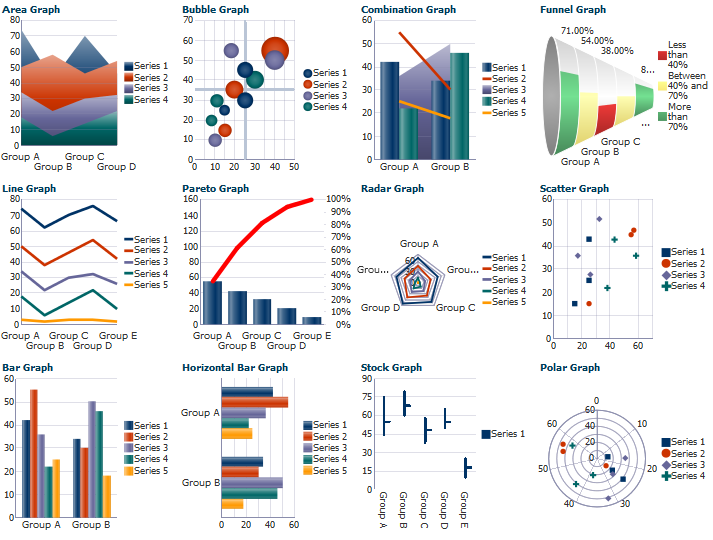 Con las funcionalidades de mapas geograficos se pueden visualizar por ejemplo: ubicación de activos, ubicación de clientes. En el mismo mapa se pueden visualizar datos y realizar comparaciones de acuerdo a la ubicación: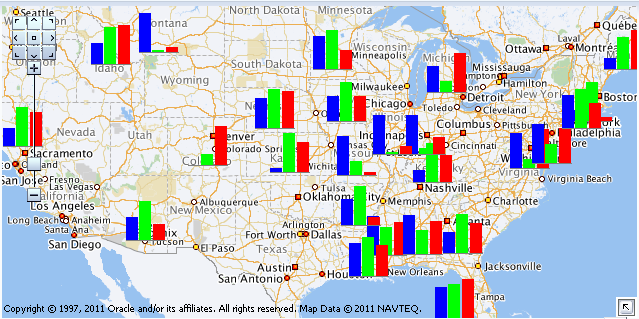 Permite también visualizar cualquier tipo de dato para los trabajos, sean de WIP o de otro módulo en un diagrama Gantt con Drag and Drop de las tareas, para agilizar la planificación:

Integración de Bi Publisher
Oracle ADF permite la generación de salidas PDF y Excel (entre otros) utilizando las librerías de Bi Publisher, las cuales se utilizan para generar, en tiempo de ejecución, sin guardar las mismas en la base de datos o en algún servidor de archivos.